C1 Grammar
A good grammar foundation is vital for your success. That's why at German Institute, we teach C1 grammar in a fun and interactive way. You won't have to study complex, boring theories. Instead, you will be able to put grammar straight into practice. In your C1 grammar course, you will learn, for instance, how to express your opinion, react to other people's opinions, and form more complex independent and dependent clauses. You will receive an answer for every question you have. Thus, you will be able to understand the logic of the German language. Additionally, you will have free grammar courses at your disposal to help you.
Conjunctional adverbs: "andernfalls" ("otherwise"), "folglich" ("consequently"), and "außer wenn" ("except when")
Separable and inseparable verbs (trennbare und untrennbare Verben)
Forms of reported speech
Nominal and verbal styles
Subject and object clauses
Relative clauses (weiterführende Nebensätze)
Nominalisation and verbalisation of temporal clauses
Nominalisation and verbalisation of causal and modal clauses
Negative consecutive clauses using "zu…um zu/als dass" ("too…to")
Nominalisation and verbalisation of concessive and final clauses
Infinitive clauses in simple present and past
Nominalisation and verbalisation of conditional clauses
Peculiarities of the passive voice
Modal participle
Subjective modal verbs: Expressing assertions
Subjective modal verbs: Expressing conjectures
Nominalisation and verbalisation of prepositional complements
Conjunctional adverbs: "allerdings" ("however"), "mittlerweile" ("meanwhile"), and "vielmehr" ("rather")
Peculiarities of conditional clauses
Modal verbs
Recommended resources on C1 grammar
C-Grammatik
Grammar exercises – German as a foreign language, proficiency level C1/C2(German) paperback – 1 July 2012
Price: 19.90 Euros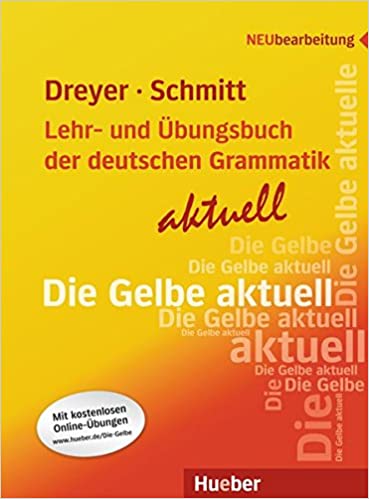 C1 vocabulary at German Institute
You want to practise your vocabulary? German Institute offers you various free exercises.
Your C1 German language course at German Institute
In our C1 German language course at German Institute, you will study German grammar using structured techniques. You can do your course at our school facility or online. Our courses are communicative and primarily directed towards academics.