For anyone who wants to learn German in a modern and fun but also really effective way, I would sincerely recommend taking courses at German Institute.
Intensivkurse
SCHULE oder ONLINE
All-inkl. Paket: 80 Stunden / 1 Monat
Montag - Freitag,
8:15 - 11:30 Uhr oder11:45 - 15:00 Uhr oder15:15 - 18:30 Uhr
Abendkurse / Wochenendkurse (Kleingruppe)
SCHULE oder ONLINE
All-inkl. Paket: 45 Stunden / 9 Wochen
Montag + Mittwoch oder
Dienstag + Donnerstag18:45 - 21:15 Uhr bzw. 20:15 UhroderFreitag, 18:45 - 20:15 Uhr + Samstag, 10:00 - 12:30 Uhr
I am very happy with the language course. I definitely recommend it. I found the teachers to be very competent and friendly. The whole staff do their job with passion and take great care in making sure everything goes well.
All inclusive Paket
KOSTENLOS für unsere Schüler:
online-Kursbücher, Beratung, online-Plattform, Grammatikkurse, Extrakurse: Aussprachetrainings, Konversationskurse, Prüfungstrainings und andere Spezialkurse
You will receive an all-inclusive package. For instance, you will receive free books. You will also be able to take part in many German language courses on grammar, pronunciation, conversation, and exams for free. Learn more about our concept today.
German Institute is the best school in Stuttgart.
GI is one of the more affordable schools and you can learn German really well there.
GI gives you the option of taking free extra courses on Saturdays.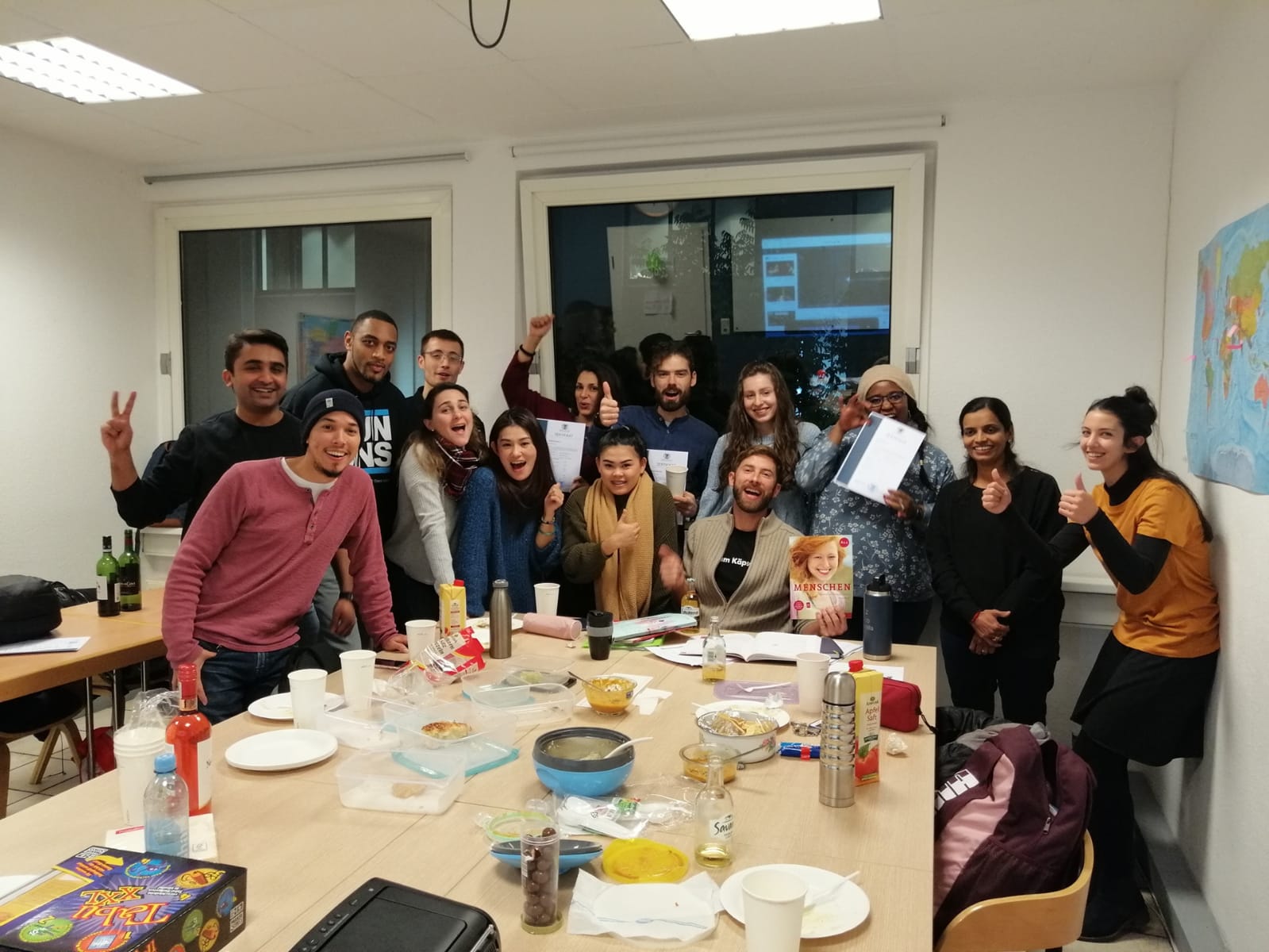 A1 German course with Nadia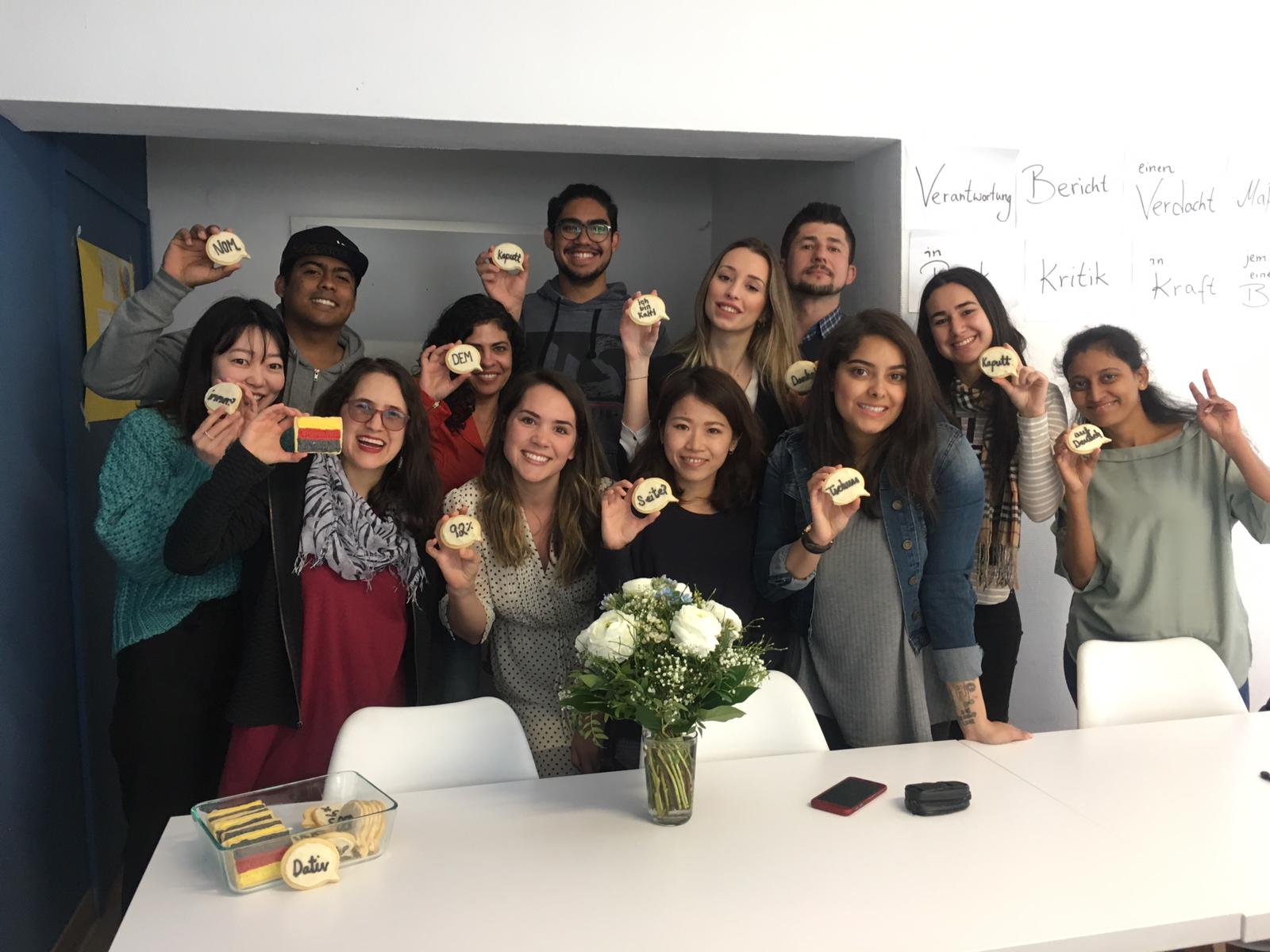 Learn German in a creative way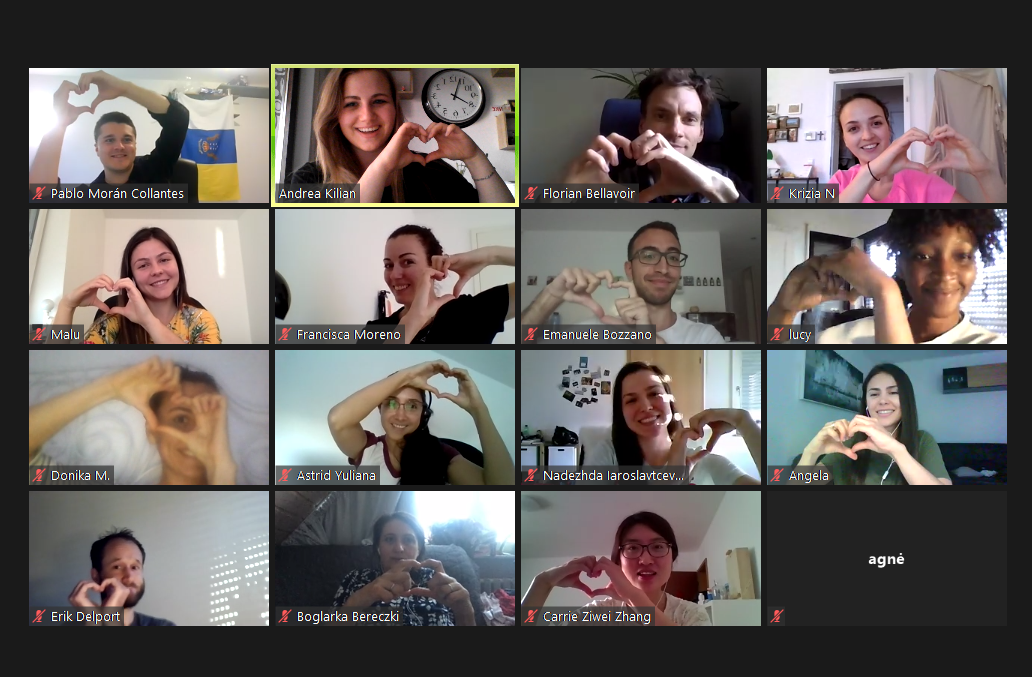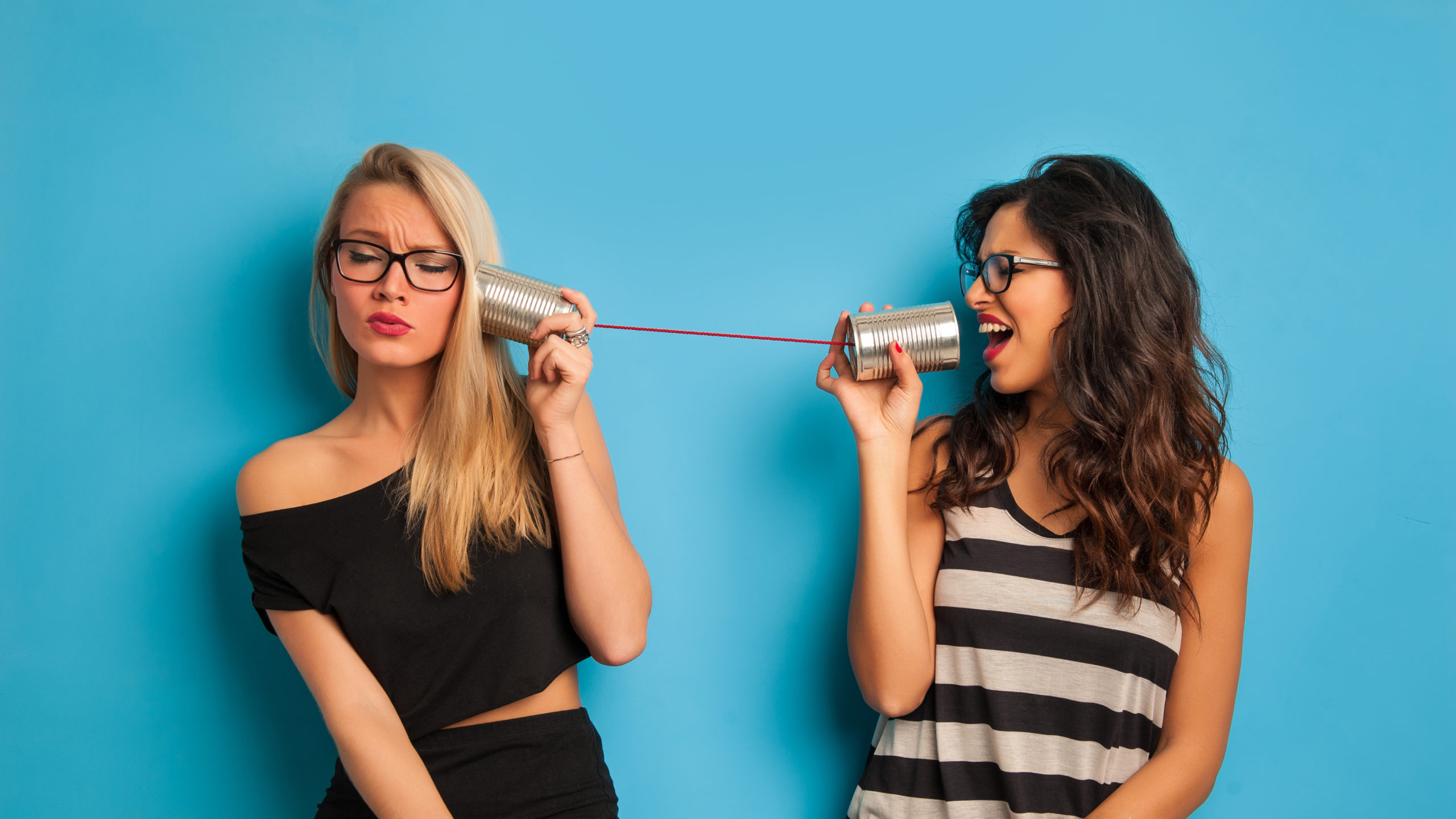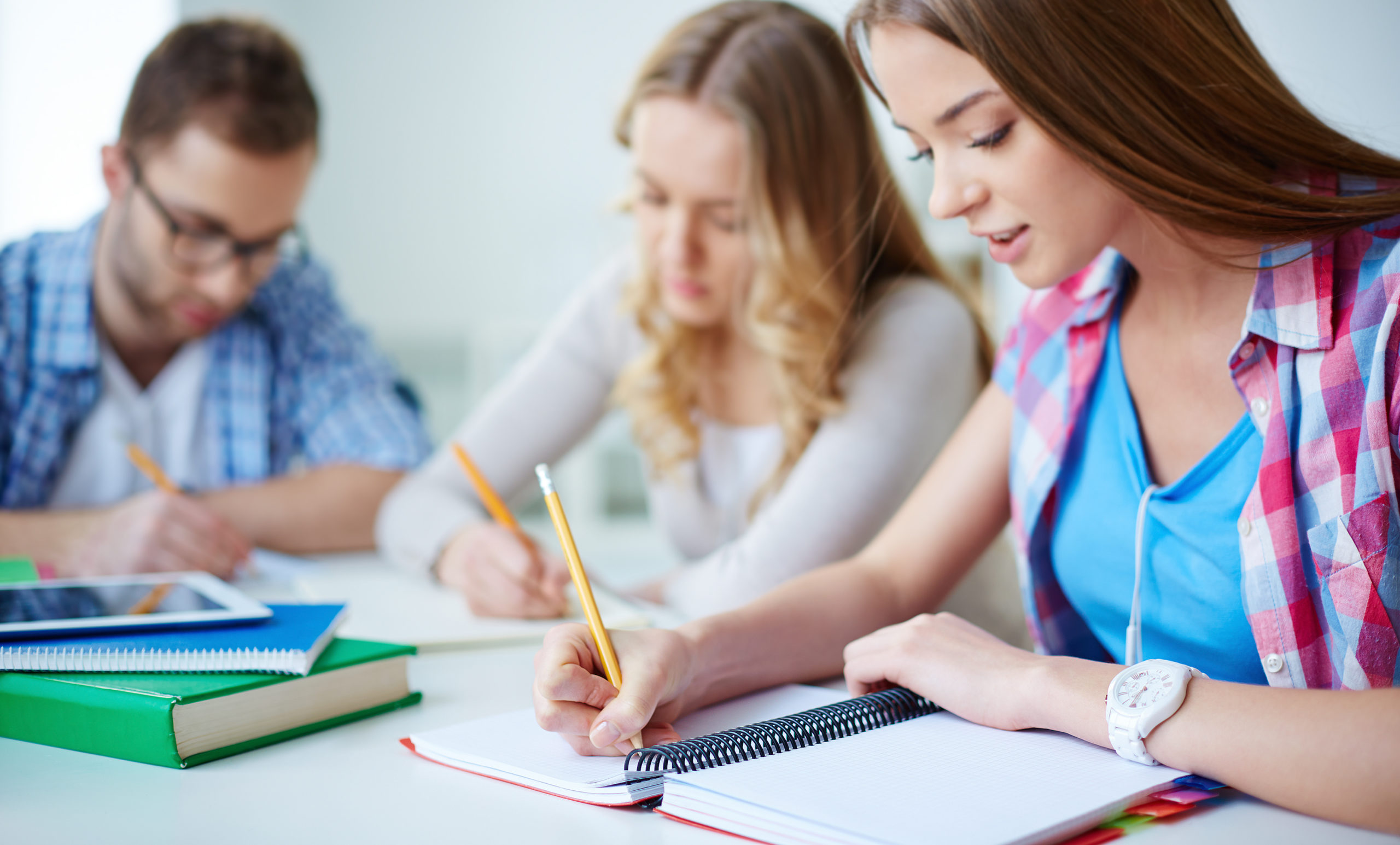 Learn German A1 – speaking
At German Institute, you will learn how to communicate in German in your A1 course already. At the beginning, you will speak using basic sentences. Your A1 German course will teach you, for example, how to greet others and how to say goodbye to them, introduce yourself, and ask about how someone is doing. Additionally, you will learn to speak about your job and personal life. But friends and family, too, are important topics in your A1 German course. That's why you will learn how to arrange meetings with them. You will also be able to speak about your hobbies, interests, travels, and holidays. Moreover, you will learn how to conduct simple phone conversations, ask for help, and express requests. Thus, you will be able to make your way around Germany better. We will prepare you for essential everyday situations. These include, for example, a visit to the doctor, a shopping trip, etc.
Learn German A1 – writing
You will learn to write short texts about yourself, fill out forms, and write invitations, e-mails, and postcards. You will already learn to write simple creative texts, as well. Your teacher will be correcting your texts, so you feel confident and motivated.
Verben, Nomen, Adjektive
For the serious traveller, Traveller Magazine is a mine of information, keeping you up-to-date with the latest trends in travel and tourism.
Verbkonjugation Singular und Plural, Verben mit Vokalwechsel, Modalverben, trennbare Verben
nicht trennbare Verben, Perfekt mit haben, Perfekt mit sein, Präteritum war, hatte, Imperativ, Konjunktiv II würde, Wortbildung, Singular – Plural, Nominativ, Akkusativ, Dativ, Komparativ, Superlativ
Sätze
This nourishing lotion is clinically proven to improve the health of dry skin in 1 day with significant improvement in 2 weeks.
Negation mit nicht, Ja/Nein-Fragen, W-Fragen, ja- nein- doch, Konjunktion: weil, denn, da..., Verbposition im Satz
Artikel, Präpositionen, Pronomen
Artikel, Präpositionen, Pronomen
Formulated with all natural ingredients, this mild liquid soap contains pro-vitamin B4, B5 and glycerine.
Possessivartikel, definiter Artikel der, das, die, indefiniter Artikel ein/ein/eine, Negativartikel kein/kein/keine, Nominativ, Akkusativ, Dativ, temporale Präpositionen, lokale Präpositionen
Grammar
A good grammar foundation is vital for your success. That's why at German Institute, we teach A1 grammar in a fun and interactive way. You won't have to study complex, boring theories. Instead, you will learn to put grammar straight into practice. In your A1 grammar course, you will learn, for instance, how to speak about past, current, and future events. You will receive an answer for every question you have, so you will be able to understand the logic of the German language. Our free extra grammar courses can help with that, as well.
Exam
You are a student at German Institute and would like to take the A1 exam here with us? Are you part of an intensive course? If so, then you will be able to take the exam for free and receive your official A1 certificate.
Are you part of an evening course or a weekend course? Then you can take the exam for only 30 Euros and receive your official A1 certificate.