We advise you on the visa process, preparation and required documents. As a German learner at German Institute, you benefit from our free Visa Support Package.
We will send you a Visa Letter within 24 hours after receipt of your course fees.
We will give you tips on how to prepare your visa application.
We will discuss your application with you and correct your application.
VISA Support
German course
You can do a language analysis free of charge to prepare yourself in the best possible way.
You can take online courses for free before you come to Germany and start your course.
You need a German course with at least 18 lessons per week. We offer 24 lessons per week.
If your visa is rejected: You will get a 100% refund of your course fees. You don't pay any processing fees. (proof required)
If your visa is delayed: You can postpone your German courses free of charge.
TIPS
Your German course should last a minimum of 3 months and a maximum of 12 months in order to get a visa. The best chance of getting a visa is to take a German course of at least 6-8 months.
Are you from the EU or Liechtenstein, Iceland, Norway or Switzerland?
Are you from Andorra, Australia, Brazil, Canada, El Salvador, Hondura, Israel, Japan, Monaco, Republic of Korea, New Zealand, San Marino, United Kingdom of Great Britain and Northern Ireland or the USA?
Then the simplified visa procedure applies to you. You can apply for the language visa in Germany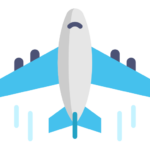 You can travel to Germany and 25 other European countries.
You can attend any German course: Intensive or also a German course in the evening.
You will get the visa much easier than another visa.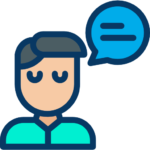 Language course visa: up to 12 months
You must apply for your language visa before coming to Germany.
Your visa is valid for the duration of your German course.
Pre-study visa: up to 2 years
You want to study in Germany.
You want to prepare for your studies in Germany.
You need the acceptance certificate of a German university.
My parents or other close people finance my life in Germany.
Letter of explanation from parents or other close person supporting you financially.

written statement of your parents that they support you financially (original, signature certified by notary or German consulate)

Pay slips for the last 6 months

Bank account statement for the last 6 months

Copy of the parents' employment contract (on request)
Another person finances my life in Germany.
You need a declaration of commitment Another person finances my life in Germany. Forms and further information on the declaration of commitment can be found here.
I finance my life in Germany myself.
You need a blocked account.
Special account in Germany for foreign students
1 year: approx. 11,208 euros.
You can withdraw only 934 euros per month.
You can only close the account if the diplomatic mission/foreigners' registration office agrees.
I would like to take out a loan.
I would like to take out a loan.
– Credit as proof of financing
– you get a bank guarantee
– some credit institutions support foreign students or learners of German in Germany
I am interested in a scholarship.
VISA – DOCUMENTS
Health insurance
Temporary students (exchange students and free movers) and full-time students from non-EU/EEA countries are required to take out statutory German health insurance.
Important criteria of health insurance
Cover high medical and hospital costs
Return transport to home country
I am from the EU or Liechtenstein, Iceland, Norway or Switzerland.
You are insured in Germany via the health insurance in your home country.
I come from Turkey, Tunisia, Bosnia-Herzigovina, Northern Macedonia, Montenegro or Serbia.
Your country has a bilateral agreement on social security. You may be entitled to medical assistance in Germany, as well as sickness and maternity benefits. You may not need health insurance to enroll.
I am a student and younger than 30.
You can insure yourself for about 105 – 110 Euro per month with a German statutory health insurance for students.
I am a student, but older than 30 years.
You must insure yourself with a German private health insurance company.
You must pay bills yourself first. The private health insurance will then reimburse you.
Other documents for your visa
Passport
Your passport must be valid for at least 3 months after your departure date from Germany.
Example: You travel to Germany on August 1, 2022. Your visa is valid for one year and so you will leave Germany on July 30, 2023. Your passport must be valid until at least October 30, 2023.
Your passport must not be older than 10 years
Your passport must have at least two blank visa pages.
You will need three copies of your passport.
Other documents
You need copies of the previous Schengen visas.

Proof of the fee paid for the visa

Proof of accommodation – for the entire stay

Domestic passport/ID card (two copies of each and two copies of translation)

Birth certificate (two copies of each and two copies of the translation)

Certificates, diploma, work or study certificate (two copies of each and two copies of the translation)
Passport photos
You will need two biometric passport photos:
Face in the photo in the middle
Facial features clear from chin to hairline
Face height 70 – 80
neutral expression
open eyes
no reflections or shadows
no red eyes
Background solid color and bright
no other persons
high quality paper
Print resolution: at least 600 dpi
no kinks or impurities
No headgear
Letter of motivation + resume
Information about studying/language course in Germany
Plans after the study/language course
German/English
Two copies each