German institute
A2 Grammar
In your A2 German course at German Institute you will learn to communicate in more detail about family, friends, everyday shopping and work. In order to describe your environment in more detail, you will learn to decline adjectives and to use temporal, causal, modal and local prepositions.
Here you can find some free grammar exercises:
Possessive pronouns
Present perfect and simple past
Two-way prepositions (Wechselpräpositionen)
Verbs: "stand" and "put
Word formation: verb + he
Word formation: Verb + "ung"
Accusative verbs
Dative verbs
Verb: "to become
Verb + object
Word order: objects
Prepositions (accusative)
Prepositions (dative)
Prepositional adverb
Simple past of modal verbs
Simple past (regular verbs)
Interrogative determiner: "welch-"
Demonstrative pronouns
Verb: "lassen" ("to let")
German institute
A2 books
Looking for A2 grammar exercises? We recommend the following books.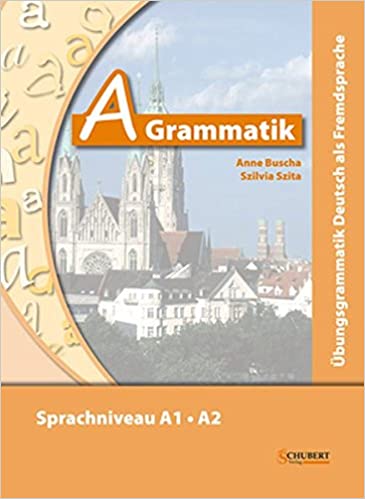 A-Grammatik
Grammar exercises – German as a foreign language, proficiency level A1/A2(German) paperback – 1 May 2011
Price: 19.90 Euros
Grammatik aktiv
Practice grammar A1-B1 with audios online (German) Paperback – July 26, 2013
Price: 18.25 Euros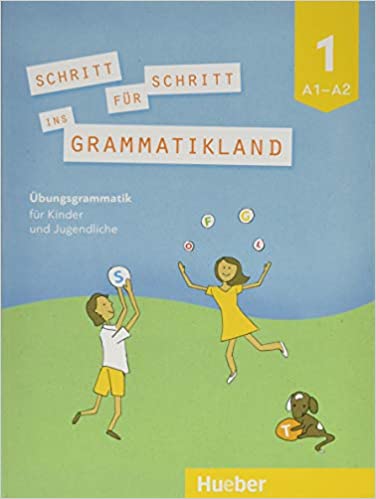 Step by step into grammar land 1
German as a Foreign Language / Exercise Grammar for Children and Adolescents (German) Paperback – February 1, 2019
Price: 21.50 Euros
German institute
A2 Vocabulary
You want to practise your vocabulary? German Institute offers you various free exercises.
German institute
A2 German course
In our A2 German language course at German Institute, you will study German grammar using structured techniques. You can do your course at our school facility or online. Our courses are communicative and primarily directed towards academics.